Since 1980 I have given tours, lectures, and slide-shows about Seattle plants. Exploring Seattle, documenting plant occurrence, noting flowering and fruiting times, tasting edibles, and teaching others, is a joy. Tours allow people to benefit personally from my learning. As 2017 proceeds, I will keep adding tours to this page . . . In 2011 there were 16 tours listed between March and October; in 2012, there were 13; in 2013, there were 14; in 2014, there were 13; in 2015, there were 16; in 2016, there were 14.
TIME: It varies. Most tours are on Sundays from 3:00 to 5:00. Dress for the weather, and be prepared to be walking for nearly all of the two hours. Usually at the end of the tour I ask if anyone cares to join me to sit down somewhere nearby for rest, chatting, a bite to eat and a drink.
WHAT TO BRING: Whatever you prefer, such as notebooks, cameras, tape recorders, bags to put samples in, fieldguides. Please, no dogs.
NO IFS, ANDS or BUTS: Tours are conducted even if it rains or if there is a low turnout. Registrants will be called if an emergency occurs.
SIZE LIMIT: Tours are limited to 15 participants (only 10 for edible plant ones). First come, first served. For tours that sell out, additional ones may be scheduled. Moreover, custom tours can be arranged for your group.
COST: The cost per participant is $10 (i.e., $9.01 plus $.99 sales tax). Payment by cash or checks only. If you prepay for a tour, but miss it, you receive credit for a future one.
Details and registration: For additional information, or to register, call Arthur Lee Jacobson at (206) 328-TREE (328-8733).
Note: The first 15 people who pay for a tour, fill it. If you don't want to commit yourself now, you can always wait, then call at the last moment to see if space remains. Most tours will have space available even on the very day they are scheduled.


Sunday, August 27, 10:00 a.m. - noon.
West Capitol Hill Trees
West Capitol Hill, from Broadway to the freeway, north of John Street and south of Highland Drive, has many grand buildings erected around 1910, and correspondingly old trees. This tour will go north & south on streets including Harvard, Boylston, Bellevue & Summit. We will see stately elms, oaks, pines, as well as smaller, younger trees. Also, we shall not ignore attractive shrubs and flowers en route. Meet at Broadway & E John St on the SE corner (the link rail station). Afterward, anyone interested can join me for lunch somewhere nearby.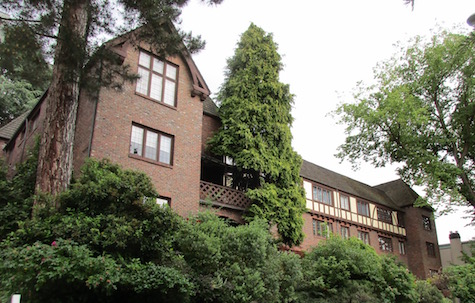 An Anhalt building built in 1930 (photo by ALJ)


Saturday, August 26, 10:00 a.m. - noon.
Arboretum tree & plant tour
From one who knows Washington Park Arboretum intimately, you will be introduced to its highlights and secrets. We will see late summer flowers, but many more ripe and ripening fruit and nuts; also evergreens dropping their tired old foliage. Notable wild plants, and edible berries such as salmonberries, blackcaps and strawberries, are also included. Meet at the visitor center. Afterward, anyone interested can join me for lunch somewhere nearby.




Japanese Silverleaf Magnolia (photo by ALJ)


Sunday, July 30, 10:00 a.m. - noon.
Seattle University trees
Seattle University's beautiful landscape was designed artfully by the Kubota family. Ciscoe Morris was head gardener there for decades. 70 different trees are cited in my book Trees of Seattle, including the largest Summer Passion evergreen Dogwood, and some extremely rare species. We will also admire noteworthy shrubs and flowers. Meet at 11th Ave & E Madison St entrance. Afterward, anyone interested can join me for lunch somewhere nearby.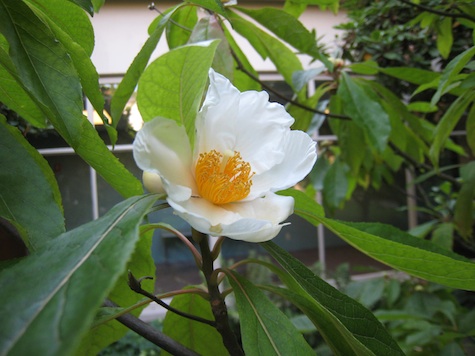 Franklin Tree blossom at Seattle U (photo by ALJ)


Saturday, July 29, 10:00 a.m. - noon.
Meridian Park, Good Shepherd Center & vicinity
Wallingford's Good Shepherd Center is a local mecca of plant diversity. Many rare species were planted by Gil Schieber, and Seattle Tilth gardeners. This tour will include both wild (weedy) and planted species. Trees, shrubs, vines, perennials, annuals. Many flowers will be blooming, plentuful berries and fruits will be ripe and colorful. The Tilth garden and adjacent P-Patch will be full of luxurious produce to admire. Meet at the east (main) entrance of the Good Shepherd Center (4649 Sunnyside Ave N). Afterward, anyone interested can join me for lunch somewhere on nearby 45th Street.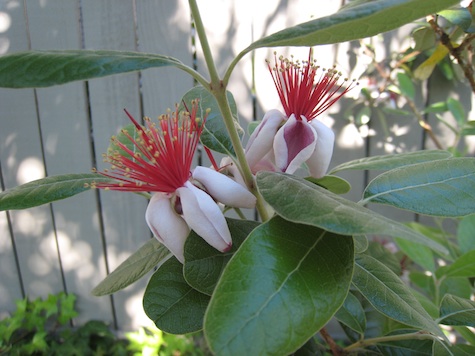 Pineapple Guava (photo by ALJ)


Sunday, May 28, 3:00 p.m. - 5:00 p.m.
UW Medicinal Herb Garden & vicinity
The enormous U.W. campus has tremendous diversity of landscape plants. Many rare trees and shrubs were planted by forestry professors, botanists, and the gardening staff. This tour will focus on the Medicinal Herb Garden and nearby forestry buildings. The Garden, despite its name, also has shrubs and trees as well as herbs, and has dye plants, fiber plants, edible plants, offering the most concentrated diversity of plant species per acre in the entire city! This tour will include both wild (weedy) and cultivated species. Meet at Rainier Vista and Stevens Way. After we are done, anyone who wants is welcome to join me at a nearby U District venue to sit, chat & eat.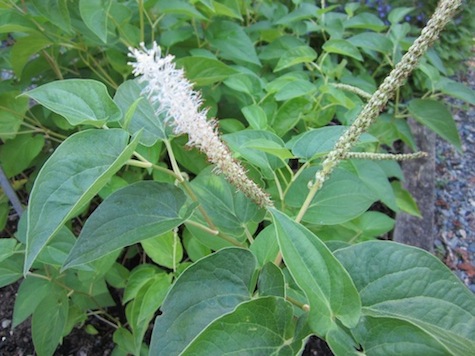 Saururus cernuus in bloom (photo by ALJ)


Saturday, May 13, 10:00 a.m. - noon.
Carl English Gardens at the Locks
Carl English (1904-76) spent decades planting at the Chittenden Locks in Ballard, making the gardens there an inspiring showplace. Thanks largely to his efforts, and to his successors, the variety of trees present is amazing: 209 kinds are cited in Trees of Seattle (over 280 exist). This month marks the gardens 100th anniversary. A 1-year old free tree brochure now exists for users. Meet in front of the Visitor Center. At the end of the tour, whoever cares to can join me for lunch at The Lockspot.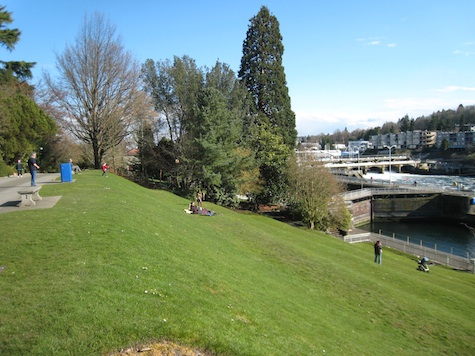 At the Locks (photo by ALJ)


Sunday, April 30, 10:00 a.m. - noon.
Seedling Tour
This is a first. We will spend 2 hours hunting for seedlings of trees, compiling a checklist. Certainly we will find near over 40 kinds, possibly over 65, maybe even 75! From weedy species such as laurel and holly to rarities such as redwoods. If you want to help me, or get close views or photographs, you may care to wear knee pads. Meet in Volunteer Park in front of the Art Museum.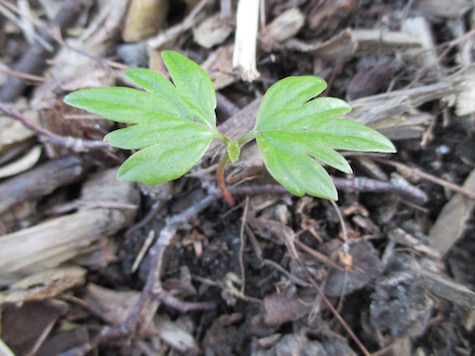 Littleleaf Linden seedling (photo by ALJ)


Monday, April 17, 10:00 a.m. - noon.
Green Lake trees
In 1992, I published the book Trees of Green Lake. Then, 162 different kinds of trees circled the lake; now over 200 exist (listed on my website here). This 2-hour tour will not get all the way around the lake. It will loop around the north and northwest part. But we will see the best trees. Many flowering Cherry trees will be lovely in bloom. Meet by front doors of community center on the E shore.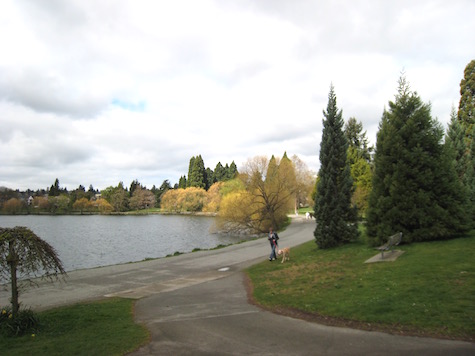 Green Lake in spring (photo by ALJ)


Sunday, April 2, 2:00 p.m. - 4:00 p.m.
Wild Edible Plants
Anyone who spends much time walking outside should learn common wild edible plants, and learn to avoid poisonous ones. Hikers, walkers, and chefs can increase their culinary options by attending this tour. The emphasis in spring is salad greens such as Candyflower, Cleavers, Cress, Daisies, Red dead-nettle, Dock, Maple flowers, Oregon Grape new leaves, Sweet cicely, Vetch, Wall Lettuce, Wild Garlic, etc.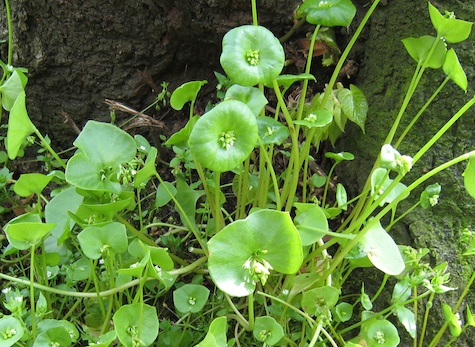 miner's lettuce in bloom (photo by ALJ)


Sunday, March 26, 2:00 p.m. - 4:00 p.m.
UW Campus in Spring
The enormous UW campus affords tremendous landscape plant diversity, plus wild ones. Many rare trees and shrubs were planted by forestry professors, botanists, and the gardening staff. We will encounter fascinating specimens. The Yoshino Cherry trees blossoming on the liberal arts quad are enchanting. Meet in front of the Burke Museum (free parking; nearby bus stops).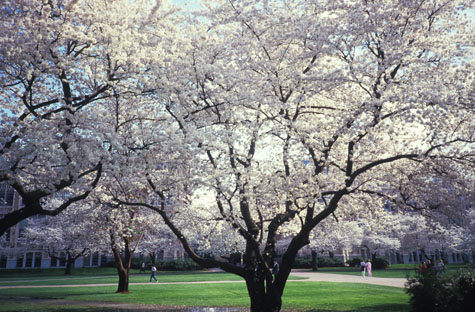 Yoshnio Cherry trees late March (photo by ALJ)


Back