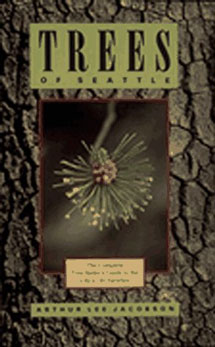 Trees of Seattle
1989 - $16.95
ISBN 0-912365-34-X
493 page softcover book - color photographs

Read the Reviews
1st ed. Out of Print (Sasquatch Books); 2nd ed. published February 2006
ISBN 0-9622918-4-6

The Complete Tree-Finder's Guide to the City's 740 Varieties. With listings from Acacia to Zelkova, this is the most comprehensive guide to trees in the Northwest. A delight to read, combining legends and lore with tips on care and planting, this guide is a must for exploring the city's green spaces or your own back yard. This is a very attractive, thorough, and expedient description of the history and natural history of most Seattle trees.