Several plants are called Rose of Jericho. This article concerns the first application of that name, used commonly in English from the 1400s to the present, though in the U.S.A. in recent decades the name has been applied more to a second species: Selaginella lepidophylla.
Genus Anastatica has only 1 species, a dwarf winter annual that grows in extreme desert areas of the Saharan type from N Africa to the Middle East, tolerating high heat, low nitrogen, and excess salt characteristic of its habitat. As a writer phrased it deftly in 1858: "In the arid wastes of Egypt, by the borders of the Gaza desert, in Arabia's wilderness of sands, on the roofs of houses and among the rubbish in Syria."
The growing plant consists of a green rosette from a deep tap-root; it has small oval, succulent, hairy leaves surrounding tiny white flowers that have been likened in color, size and shape to those of the elder (Sambucus). The seedpods are squat and prickly.
After the Rose of Jericho leaves wither and fall off, the plant dies and its branches curl tightly to protect the seedpods. At this point, as shown in my photo below, the whole plant appears like a ball of wickerwork at the top of a short stem. Dead plants resembling closed fists are sold as novelties to tourists.
One European houseplant book cites it: The Houseplant Encyclopedia by Ingrid Jantra, 1997. On page 349 the plant is described and an accurate photo shows it in its green living state. But on page 348 (at least in the Firefly edition I checked), its name is used incorrectly to caption a photo of the Selaginella lepidophylla.
Virtually all U.S.A. sources using the Anastatica name refer really to --and show photos of-- Selaginella lepidophylla of the SW U.S.A., Mexico, Costa Rica, and El Salvador. Hence, Israel sellers of Anastatica specifiy it as the real or true Rose of Jericho. Placed in water, the pale straw-colored dry balls expand and release seeds. The Bedouin name is Kaf el Rakhman (the hand of the Merciful), who by His mercy provides vital rain. Other English names include: Resurrection Plant. Flower of Maryam. Hand of Mary. St Mary's Flower. Virgin's Hand. Tumbleweed.
Anastatica from the Greek anastasis means resurrection. Hierochuntica means of Jericho. The plant has been cultivated in England since the 1500s. Because of its striking ability to transform from dry and clenched to moist and spreading, it has been used for hundreds of years by both Christians and Moslems as an amulet or herbal remedy to assist childbirth. It is certainly nontoxic; and related to numerous edible plants; so I expect it will taste good when fresh and green. Therefore, I acquired a dry dead plant this month, and am soaking it in water with a plan to sprout some seeds to grow my own plants to taste later in summer. I shall update this page with photos and remarks.
Back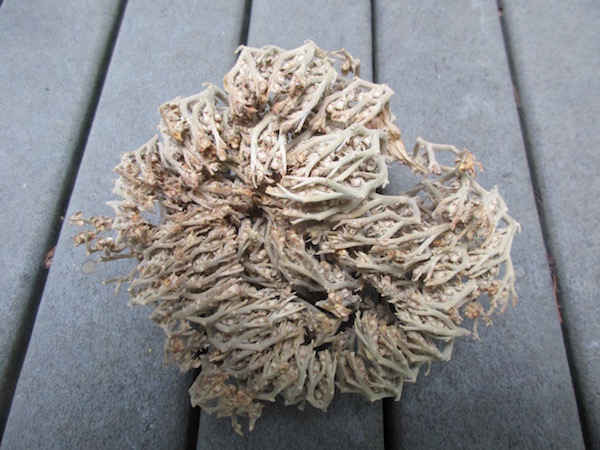 Anastatica ; dried, viewed from above ; photo by ALJ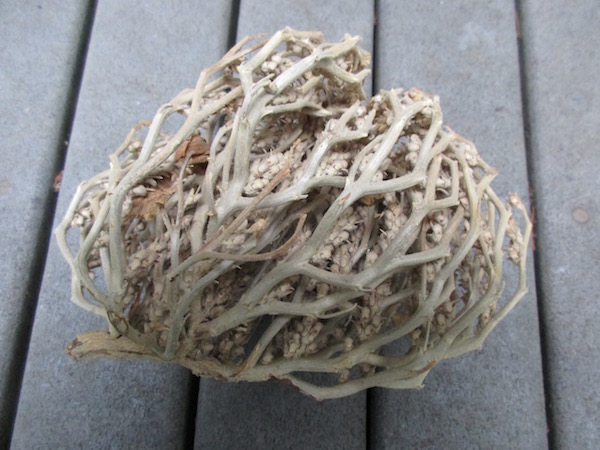 Anastatica ; dried, viewed from side ; photo by ALJ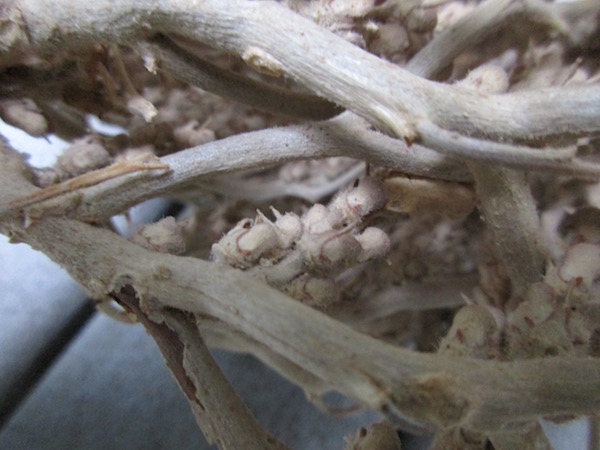 Anastatica ; dried, close view ; photo by ALJ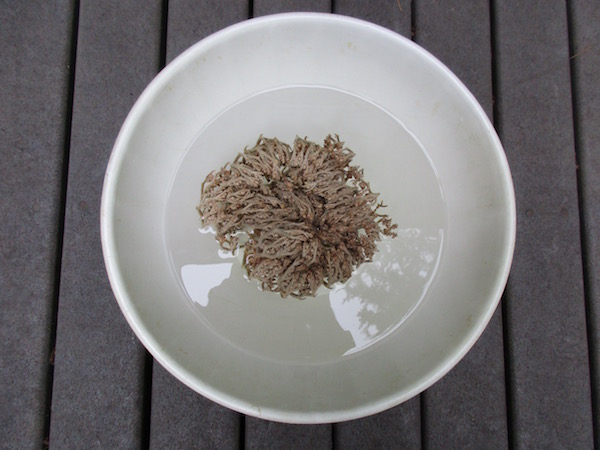 Anastatica ; dried, put in water to soak ; photo by ALJ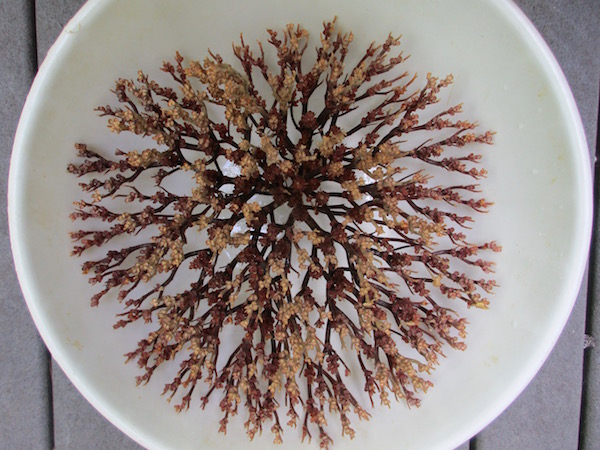 Anastatica ; wet, taken from water after 24 hours ; photo by ALJ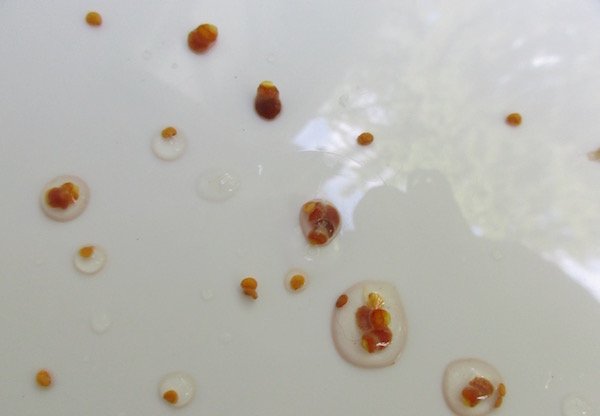 Anastatica ; wet seedpods and seeds ; photo by ALJ