Plant of the Month: July 2011
Mount Ætna Broom
Genista ætnensis (Biv.) DC.
LEGUMINOSÆ; Pea Family
From Sardinia and Sicily, a treelike Scotch Broom relative. It bears lovely, fragrant, yellow flowers in June-July. It is graceful, non-weedy, and cold-hardy in Seattle. But it is rarely sold in nurseries: Cistus, Gossler farms, Forest Farm, and Colvos Creek have sold it. I show a few photos below of Seattle specimens. When I am less busy, I will lengthen this article.
2308 E Lee Street has a lovely one 28 feet tall with a gold tipped Atlas Cedar.
2466 Westlake Avenue N has one 24 feet tall, 29 feet wide, growing with 3 Italian cypresses. It has a fence around its trunk to guard against beaver gnawing.
A smaller example, though older --dating from 1982-- is at Washington Park Arboretum in the Legume section.
Back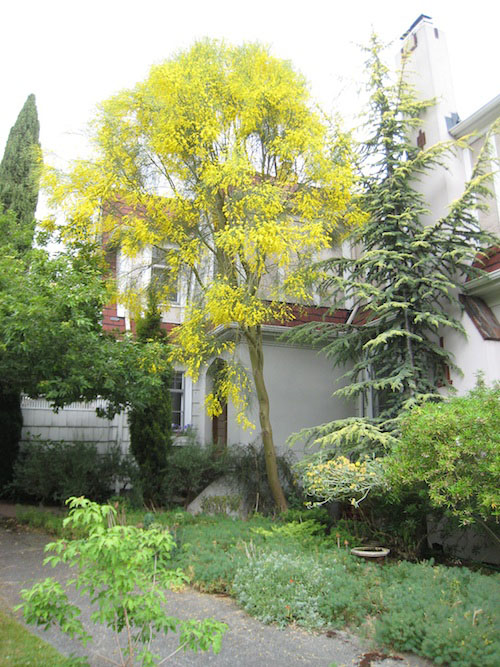 Genista ætnensis 2308 E Lee Street, Seattle; photo by ALJ




Genista ætnensis 2466 Westlake Avenue N, Seattle; photo by ALJ