A bit of information about me.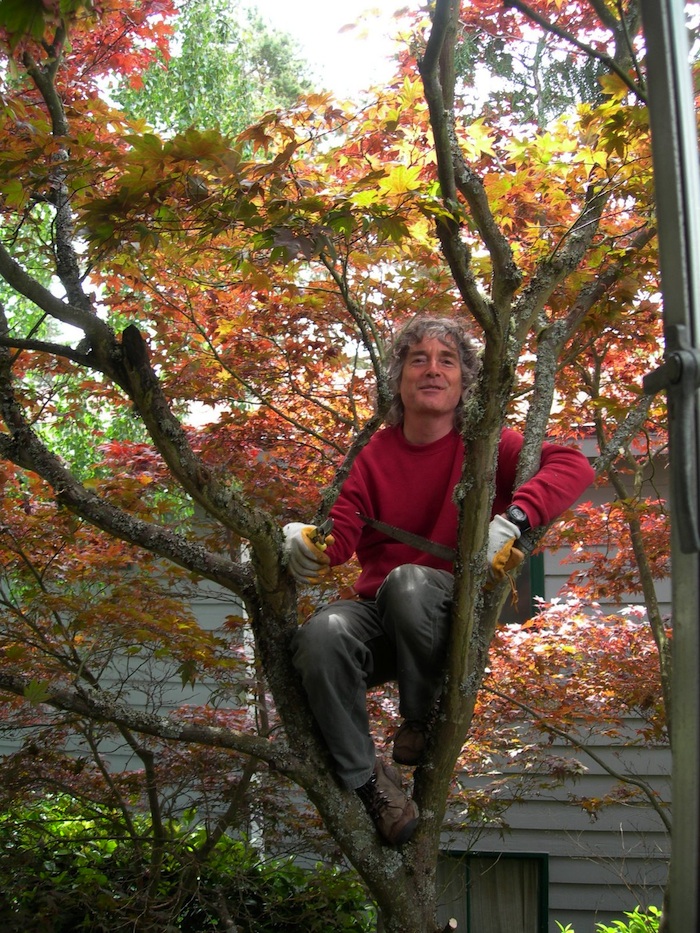 A lifelong Seattle resident, since age 17 my passion has been plants. I earn a living by freelance writing, consulting, teaching (lectures, tours), hands-on work (gardening, pruning), and plant photography. Clients include individuals, businesses, organizations and government agencies. My plant expertise is rare in that it straddles the two realms of wild plants and garden plants. I convey information clearly in writing and speaking. Technical review and editing of work by others is another service I perform.
To know me best is to read my writings. My whole life has been about learning and sharing what I have learned about wild plants, garden plants and trees. Most of my articles and essays are now on this website. My books, a treasure trove of knowledge, are also shown on this website, and some can be purchased.
Enjoy yourself exploring my website. There is much here, and more is being added all the time. If you have questions, contact me. If you are looking to hire an expert, check out my services and their rates.

The photo above is from May 2009 --five months after I shaved for the first time in decades. (Photo by Dr. John Edwards; 1931 - 2012)